Latest Videos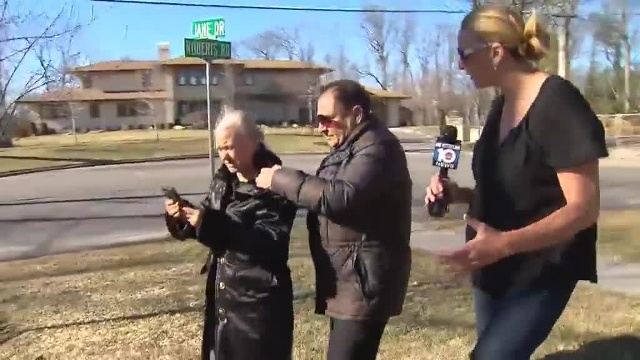 Part Two: 'Call Christina' Investigation "Left To Rot"
About Christina

Woman as Warrior by Didi Menendez
Christina is an Emmy-award winning investigative reporter and creator of the Emmy-award winning 'Call Christina' investigative consumer protection segment on WPLG Local 10 News.
In 2015 The Radio Television Digital News Association awarded Christina a regional Edward R. Murrow for her reporting on the child migration border crisis in Honduras.
She was WPLG's gavel-to-gavel courtroom reporter for the George Zimmerman Trial, one of just a handful of journalists to have a seat inside the courtroom.
Christina is Cuban-American, born and raised in Southwest Miami-Dade. After earning a political science degree at Boston College, Christina began to pursue her passion for journalism. Her career has taken her to London, Boston, Rhode Island, California, Texas and Arizona.
Along the way she picked up several awards to include a regional Edward R. Murrow, four regional Emmys and the USC Annenberg Walter Cronkite Award for Excellence in Television Political Journalism, a national award.
Arizona named her one of its top 40 Hispanic Leaders Under 40.
A little more about me
After graduating from Boston College in 1999 with a political science degree, I pursued documentary filmmaking. I interned with filmmaker David Sutherland for about a year. I learned so much from him. Most notably the power and importance of using natural sound to bring a viewer into a story. I admire anyone who has the passion, courage, and tenacity to dedicate their lives to the art of documentary filmmaking.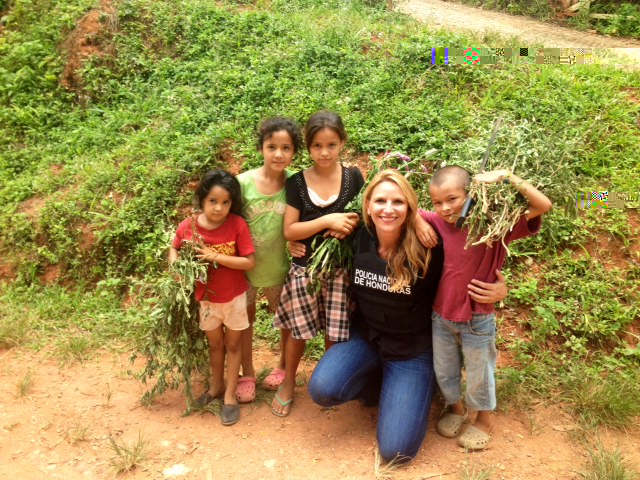 I discovered that I wanted to be an advocate for the public in a different form of visual storytelling: broadcast news. I like covering a range of topics. I revel in the fast-paced nature of broadcast news, the adrenaline of working against the clock to make air, and the nearly immediate impact a story can have each and every day.

I soon landed an internship with CNN's Boston Bureau where I met Fran Fifis (producer), Bill Delaney (correspondent) and Bob Crowley (photographer). I was very fortunate that I had the opportunity to work with some of the best in the business so early in my career. They taught me lessons I still apply in my work today.

My first fulltime job was as an associate producer at WPRI/WNAC in Providence, Rhode Island. At the time the city's mayor, Vincent "Buddy" Cianci, was facing several criminal charges in a public corruption investigation named "Operation Plunder Dome". The station developed a half hour show dedicated to coverage of his trial. They needed an extra hand to help them with the additional workload and that's how I got my job. My managers at the time, News Director Gary Brown and Assistant News Director Karen Rezendes, played a large role in helping me appreciate the importance of local news in our society.

After the trial came to its end, I transitioned into a producer role and eventually took over the 10pm newscast.
Eventually I decided I wanted to try my hand at reporting. My first "gig" was at KMIR in Palm Springs, CA. I was also in California working as an associate producer at KCBS/KCAL in Los Angeles.

I then landed a fulltime reporter job at KVIA in El Paso. That "west Texas town" is one of the most profound and enriching experiences in my career. Due to its proximity to the border I covered many immigration and bi-national issues. I also frequently reported from Juarez, Mexico. While I was there long-standing Anchor Gary Warner was still on the desk. He was a newsman from the days when people took time to tell stories and everyone knew to check more than one source before putting something on the air. He was a role model who always made sure we remembered that it is better to be right than to be first. The people of El Paso are full of warmth and generosity. I will always treasure my time there.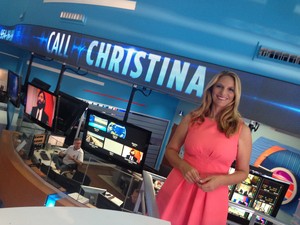 At KNXV I learned a new skill set which included shooting my own video. I feel blessed that I had the opportunity to acquire new technical abilities while developing a better understanding of the importance of having a presence on various platforms to include social media. While the change was challenging, it was fun exploring new ways of bringing information to our viewers and gaining more control over the storytelling process.
There is much I will miss about the Valley of the Sun to include the exquisite Sonoran Desert with its majestic saguaros, breathtaking sunsets, and the smell of the creosote bush after a Monsoon rain.
I am thrilled to now be reporting in my hometown of Miami.
Have fun exploring this website. If you have any questions or want more information on a story you see posted contact me through my website.
Live Tweets