Biography
Christina is an Emmy-award winning investigative reporter and creator of the Emmy-award winning 'Call Christina' investigative consumer protection segment on WPLG Local 10 News. In 2015 The Radio Television Digital News Association awarded Christina a regional Edward R. Murrow for her reporting on the child migration border crisis in Honduras. She was WPLG's gavel-to-gavel courtroom reporter for the George Zimmerman Trial, one of just a handful of journalists to have a seat inside the courtroom.

She is Cuban-American, born and raised in Southwest Miami-Dade. After earning a political science degree at Boston College, Christina began to pursue her passion for journalism. Her career has taken her to London, Boston, Rhode Island, California, Texas and Arizona. Along the way she picked up several awards to include a regional Edward R. Murrow, two regional Emmys and the USC Annenberg Walter Cronkite Award for Excellence in Television Political Journalism, a national award. She also taught multimedia journalism at Arizona State University.
Emmy-award winning journalist and Miami native Christina Boomer Vazquez joined Local 10 as a general assignment reporter in 2011.
Arizona named her one of its top 40 Hispanic Leaders Under 40.
Christina was Local 10's court reporter for the George Zimmerman Trial, one of just a handful of journalists to have a seat inside the courtroom. Christina delivered up to four broadcast stories a day, while live tweeting the proceedings and generating exclusive digital content and analysis for Local10.com and social media platforms.
LOCAL10 Featured Video: Meet Christina Vazquez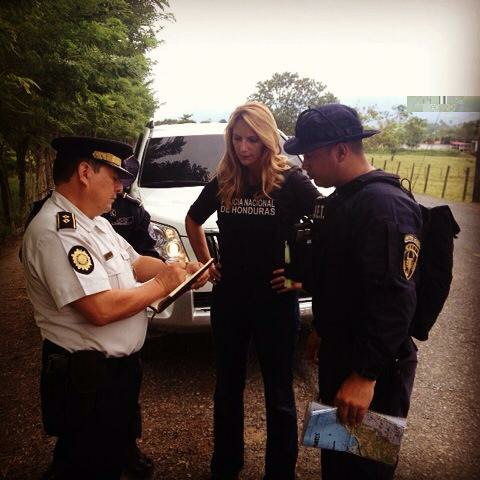 Christina travelled to the Bahamas to cover The Royal Bahamian Defense Force's rescue of Haitian migrants. She has also journeyed to Singapore to gain an up close look at the business model the Malaysian-based company Genting plans to bring to
Downtown Miami and investigate the impact destination resort casinos have had on the island-state.
In 2014 Christina documented the impact of Genting's operations on the small Bahamian island of Bimini, located just 50 miles east of Miami.
She enjoys bringing viewers exclusive reports to include the community's first look at the very start of Port Miami's historic tunnel project. She has also delivered exclusive tours of Miami's new science and art museums and FPL's Turkey Point facility. Christina also joined you live from Everglades National Park as federal and local officials worked tirelessly to save a pod of stranded pilot whales.
In 2013 Christina was honored to emcee the Miami Science Museum's Galaxy Gala which helps raise funds for what will be the new Patricia and Phillip Frost Museum of Science currently under construction in Downtown Miami.
Christina is a graduate of Braddock High School where she was co-captain of the school's color guard team and co-anchored the campus news station WBHS. Christina is now part of the non-profit group Focus On Tomorrow which is working to restore the school's broadcast television program lost to budget cuts in recent years.
Miami-Dade County Commissioners recognized their work with a proclamation in 2013.
You might spot her at a Miami Dolphins game with her father, in the Keys fishing with her family, salsa dancing in South Beach or strolling the aisles of white tents at the Coconut Grove Arts Festival. If you see her, say hello! Christina is happy to be home and excited to be part of Local 10's impressive news team.
Follow her on Twitter: @CallChristinaTV
FEATURED VIDEO: Meet Christina Vazquez
BACKGROUND:
Christina moved to Miami from Phoenix, AZ where she was a reporter and multimedia journalist at KNXV-ABC15. While there she received several Emmy-nominations and an Emmy win for a story she shot and edited.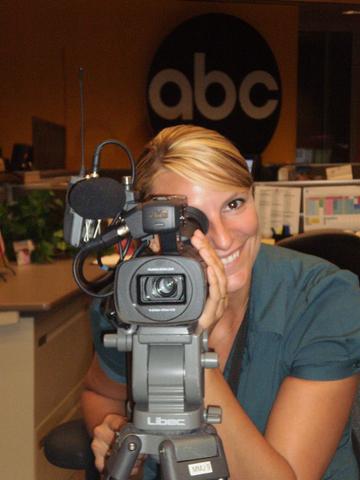 At ABC15 Christina broke new developments and brought viewers exclusive coverage of the case of an 8-year-old boy accused of killing his father and another man in the rural town of St. Johns, AZ.
She also exposed how detectives with the Maricopa County Sheriff's Office's Sex Crimes Unit failed to investigate dozens of sex crimes cases.
In 2009 she was one of 40 North American journalists to be invited by the Mexican government to Mexico City to attend a conference exploring the issues facing Mexican migrant communities.
During the 2010-2011 academic school year Christina taught multimedia journalism as an adjunct faculty member at Arizona State University's Walter Cronkite School of Journalism.
She was also an active volunteer with Catholic Charities' Refugee Program where she taught English as a second language to Cuban refugees.
Christina came to Phoenix from KVIA-ABC7 in El Paso, Texas, where she covered the hot button issue of immigration from both sides of the border.
She won two Associated Press awards for her story "Behind the Border," which documented the impact human smuggling has had on the farm community of Columbus, New Mexico.
In El Paso, Christina seized the opportunity to report from Mexico, covering stories like the Mexican murder trial of a US Citizen in Juarez, the murder of an attorney representing a man linked to dozens of missing Juarez women, and the violence that erupted in Palomas as a result of a drug cartel turf war.
Christina travelled to Louisiana to cover Hurricane Katrina as an embedded reporter with the New Mexico National Guard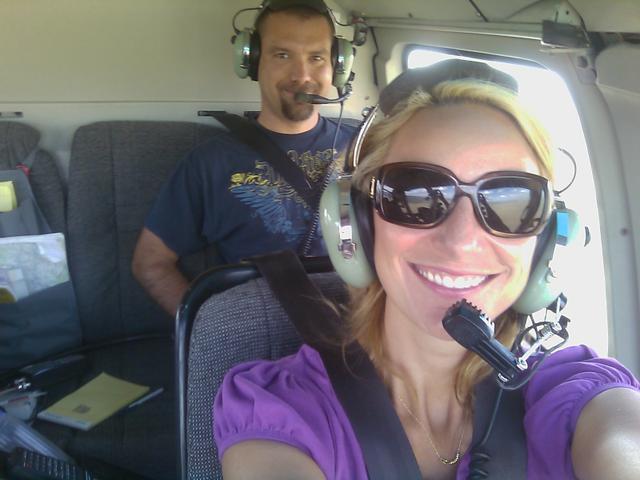 Prior to working in El Paso, Christina spent time in Southern California as a reporter for KMIR in Palm Springs, an associate
producer at KCBS/KCAL in Los Angeles, and a freelance field producer for CNN's Los Angeles Bureau.
Christina has also worked at WPRI/WNAC in Providence, Rhode Island, as a producer. She was part of a "team coverage" Emmy for her work as a field producer for WPRI's coverage of "The Station Nightclub Fire" in 2003.
Christina earned her Bachelor's Degree in Political Science at Boston College. She then studied under documentary filmmaker David Sutherland. Her first broadcasting job was as a freelance technician for CNN's Boston Bureau. She also interned with CNN's London Bureau.
Christina is a member of the National Association of Hispanic Journalists (NAHJ) and Investigative Reporters and Editors (IRE).